DARE Marriage Mentoring Guide
* The DARE Marriage Mentoring Guide should not be purchased unless you have already acquired the training system.
To find out how to acquire the training system as a couple or a church, schedule a meeting with Matt to discover your options.
CLICK HERE to setup your meeting.
The DARE Marriage Mentoring Guide is used by trained Marriage Mentors to mentor pre-marital couples, couples at risk of divorce or couples just wanting to enrich their marriage.
The DARE Marriage Mentoring Guide is designed to help couples extract their issues and learn how to resolve them using a powerful mediation technique.
* ALLOW 5-7 BUSINESS DAYS FOR SHIPPING.
* Purchase 1 per couple when providing a training.
Product Details
Weight: 2 lbs.
Related Categories
LOVE AND RESPECT PRODUCTS

CLICK HERE to order Love and Respect Mentoring Products!
* The Love & Respect and the D.A.R.E. mentor training is the same with the
exception of the branding.
* The process is the same. The pricing is the same.
D.A.R.E. E-MENTORING PRODUCTS (FOR CUSTOMERS OUTSIDE THE U.S. ONLY)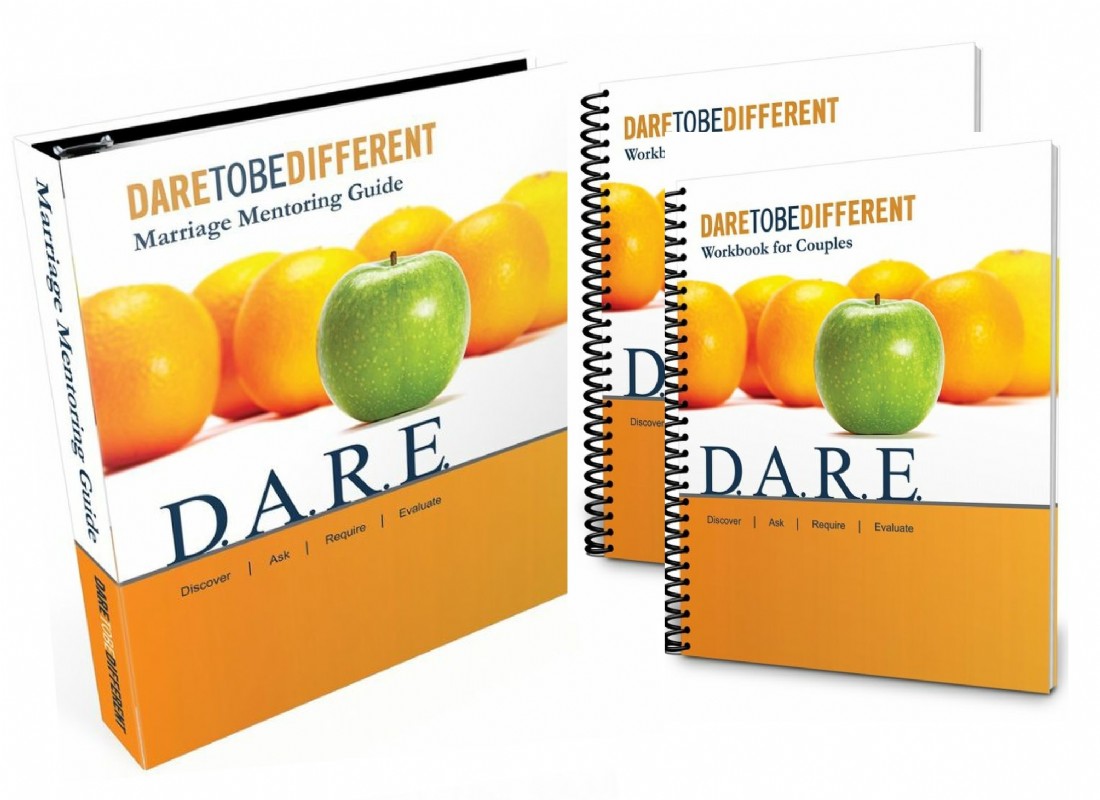 * E-mentoring products are only available for churches/couples outside the U.S.
* You will have access to all the mentoring products electronically and the online
mentor training.
CONTACT US to order the D.A.R.E. E-Mentoring Products!
Email pam@daretobedifferent.com or call 1-877-813-7518