Who's Got Your Back study guide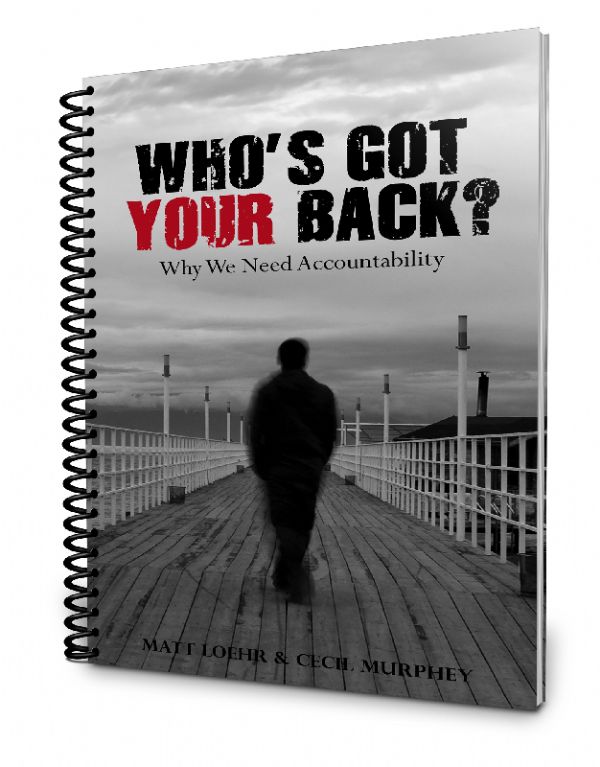 Who's Got Your Back study guide
SKU#: PROD37384
Matt Loehr and Cecil Murphey have come together in writing this book. Small groups accross America can benefit by going through the 9-week study guide and this book. This journey will help your group go deeper in your faith while discovering many things about each other as you follow the D.A.R.E. process. Discovering what is happening in each others life, Asking great questions, Requiring action and Evaluating each others progress.
You will hear personal stories and see how scripture supports the idea of weaving accountability into your life. Your small group will never be the same as you open up to each other in a real and authentic way.
* ALLOW 5-7 BUSINESS DAYS FOR SHIPPING.
Product Details
Weight: 0.5 lbs.
Related Categories
LOVE AND RESPECT PRODUCTS

CLICK HERE to order Love and Respect Mentoring Products!
* The Love & Respect and the D.A.R.E. mentor training is the same with the
exception of the branding.
* The process is the same. The pricing is the same.
D.A.R.E. E-MENTORING PRODUCTS (FOR CUSTOMERS OUTSIDE THE U.S. ONLY)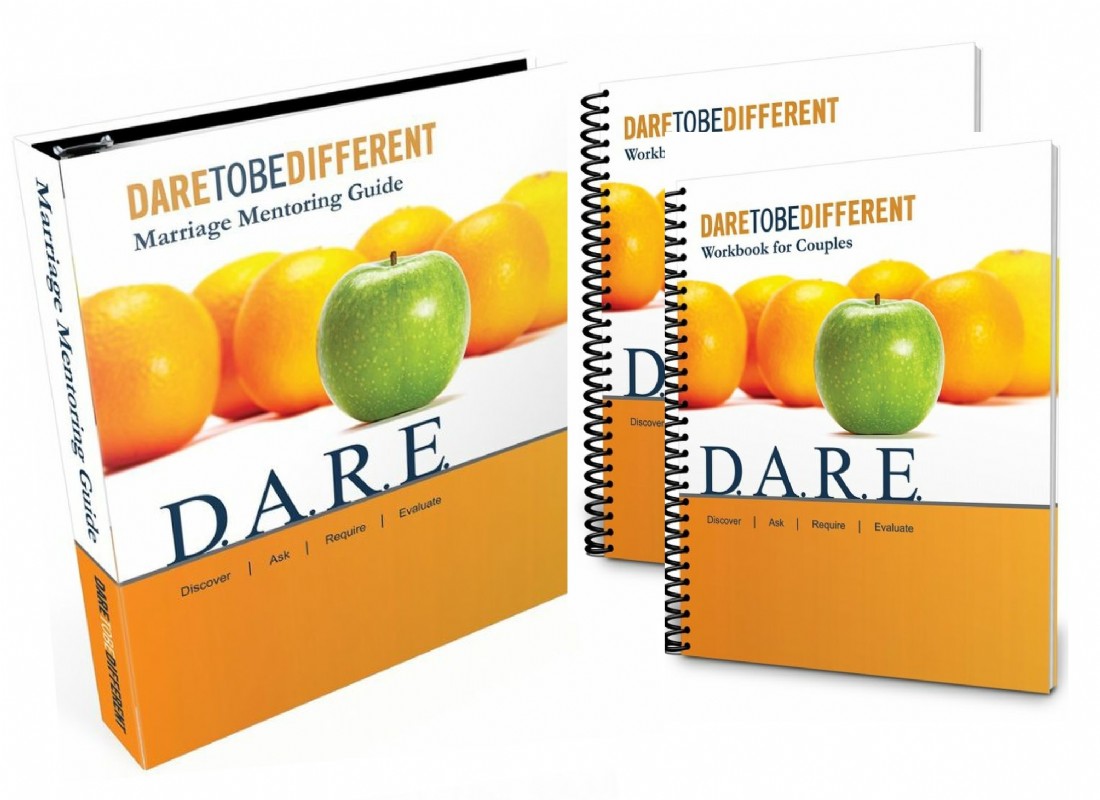 * E-mentoring products are only available for churches/couples outside the U.S.
* You will have access to all the mentoring products electronically and the online
mentor training.
CONTACT US to order the D.A.R.E. E-Mentoring Products!
Email pam@daretobedifferent.com or call 1-877-813-7518