Who's Got Your Back Study DVD KIT
This small group study is designed to help your groups go deeper with accountablity. They will be asked to follow the D.A.R.E. process. DISCOVER what is really happening in their personal lives by ASKING great questions and then REQUIRE action as they grow. Lastly, they will EVALUATE each other's progress and respond accordingly.
DARE is the foundation of how we help people become honest with where they are so they can grow in Christ.
This is a 9 week small group study. Each person needs a book and a workbook.
The DVD will lead them each week as they review the chapters.
Small groups will find a deeper level of vulnerablilty and growth.
THIS KIT INCLUDES:
Two books
Two workbooks
One DVD
Product Details
Weight: 2 lbs.
Related Categories
LOVE AND RESPECT PRODUCTS

CLICK HERE to order Love and Respect Mentoring Products!
* The Love & Respect and the D.A.R.E. mentor training is the same with the
exception of the branding.
* The process is the same. The pricing is the same.
D.A.R.E. E-MENTORING PRODUCTS (FOR CUSTOMERS OUTSIDE THE U.S. ONLY)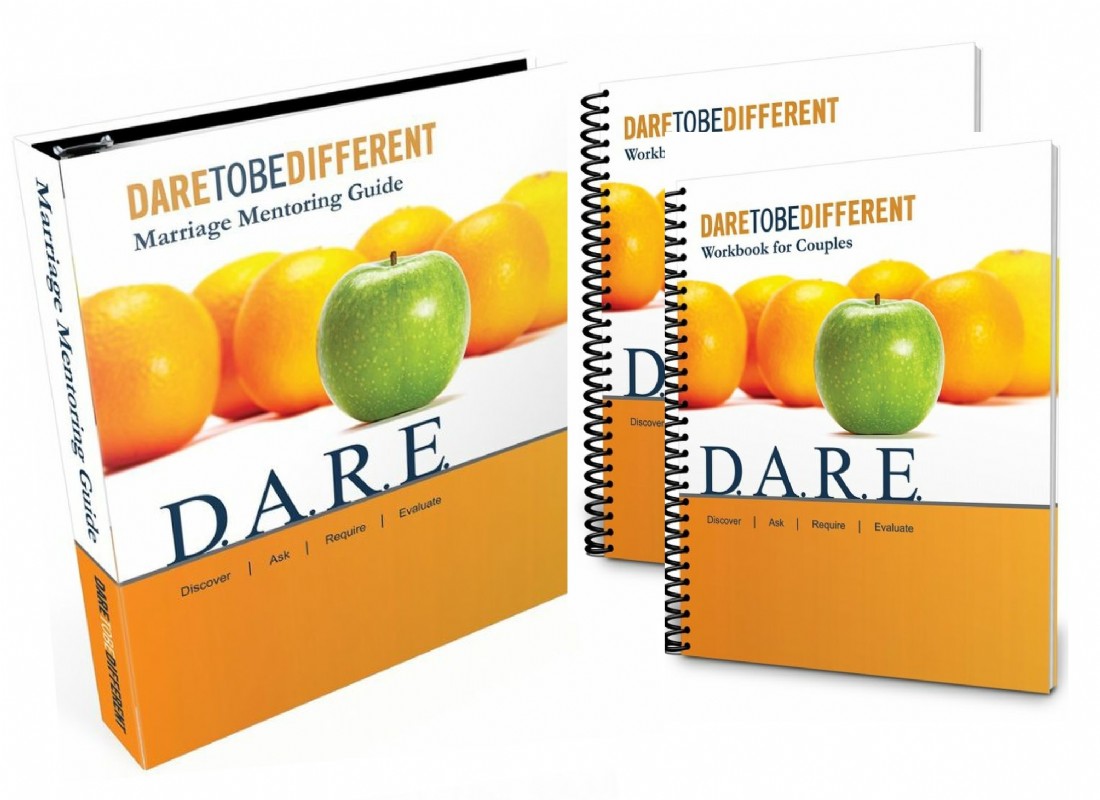 * E-mentoring products are only available for churches/couples outside the U.S.
* You will have access to all the mentoring products electronically and the online
mentor training.
CONTACT US to order the D.A.R.E. E-Mentoring Products!
Email pam@daretobedifferent.com or call 1-877-813-7518