DARE Workbook For Mentees
This Workbook for Couples is for all couples getting mentored.
Each person is required to have their own workbook. It will allow them to take notes, document their commitments to each other, study scripture together and do the homework that is required of them each week. Weekly session logs, Scripture references and many communication tools are included that will develop skills that can help them grow closer as a couple.
* ALLOW 5-7 BUSINESS DAYS FOR SHIPPING.
Product Details
Weight: 0.545 lbs.
Related Categories
LOVE AND RESPECT PRODUCTS

CLICK HERE to order Love and Respect Mentoring Products!
* The Love & Respect and the D.A.R.E. mentor training is the same with the
exception of the branding.
* The process is the same. The pricing is the same.
D.A.R.E. E-MENTORING PRODUCTS (FOR CUSTOMERS OUTSIDE THE U.S. ONLY)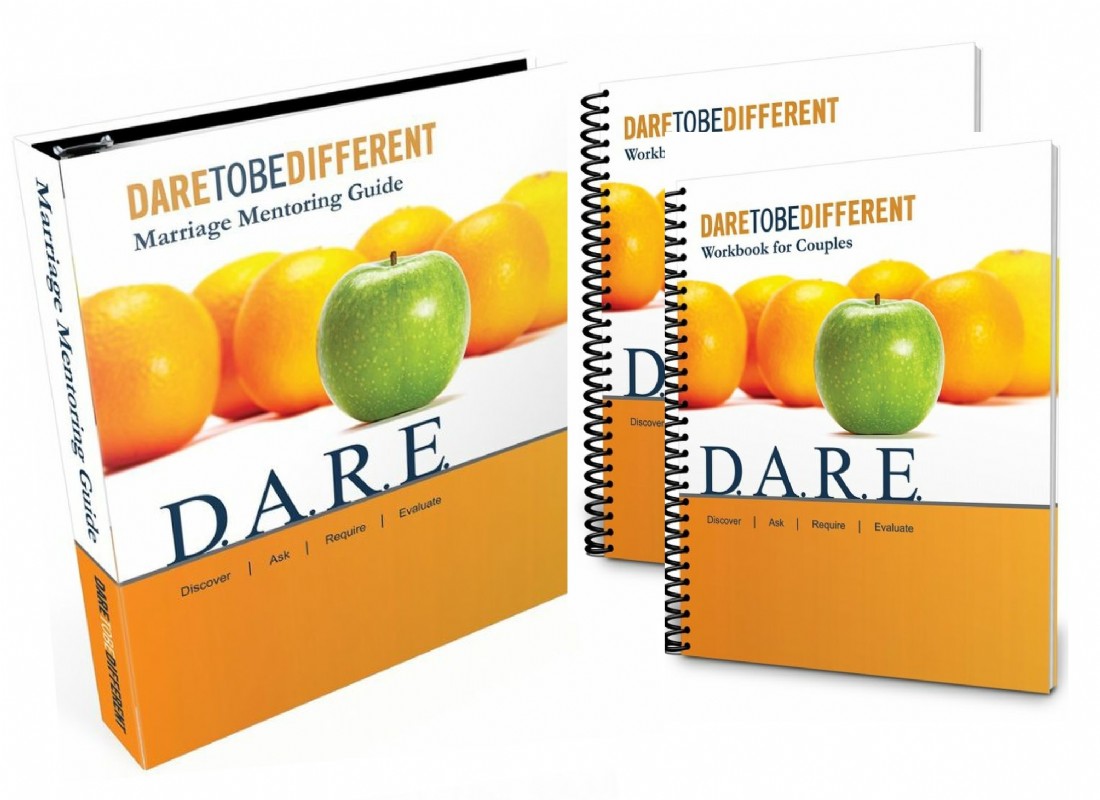 * E-mentoring products are only available for churches/couples outside the U.S.
* You will have access to all the mentoring products electronically and the online
mentor training.
CONTACT US to order the D.A.R.E. E-Mentoring Products!
Email pam@daretobedifferent.com or call 1-877-813-7518