Round The Bases To A Better Marriage (Study Guide)
CLICK HERE to order the ONLINE COURSE separately.
'Round the Bases To A Better Marriage' class/seminar will take couples through an incredible time of teaching allowing couples to 'round the bases' on issues relative to their own relationship.
The study guide is to be used in conjunction with the 'Round the BasesTo A Better Marriage' online video.
Order one (1) study guide per person.
* ALLOW 5-7 BUSINESS DAYS FOR SHIPPING.
Product Details
Weight: 0.65 lbs.
Related Categories
LOVE AND RESPECT PRODUCTS

CLICK HERE to order Love and Respect Mentoring Products!
* The Love & Respect and the D.A.R.E. mentor training is the same with the
exception of the branding.
* The process is the same. The pricing is the same.
D.A.R.E. E-MENTORING PRODUCTS (FOR CUSTOMERS OUTSIDE THE U.S. ONLY)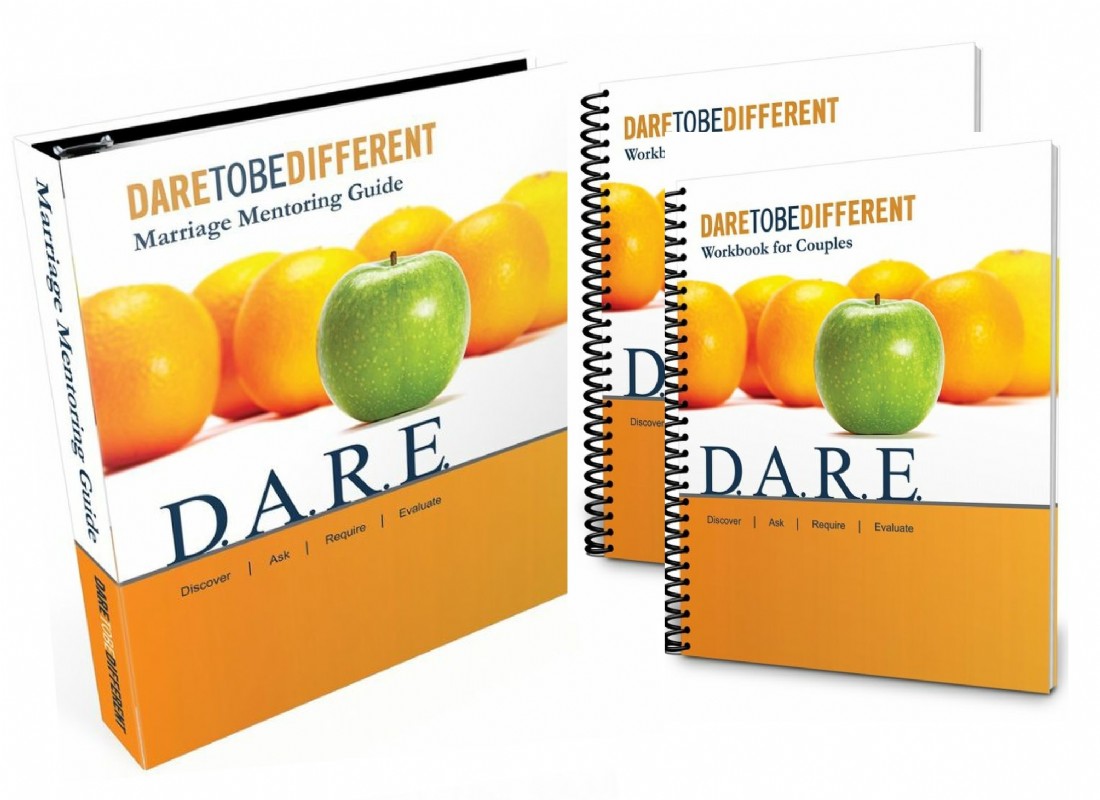 * E-mentoring products are only available for churches/couples outside the U.S.
* You will have access to all the mentoring products electronically and the online
mentor training.
CONTACT US to order the D.A.R.E. E-Mentoring Products!
Email pam@daretobedifferent.com or call 1-877-813-7518